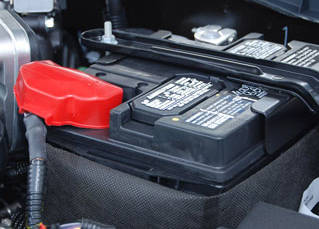 Electrical System Problems?
Vehicles today are equipped with a complex web of electrical wires and sensors which operate an array of different components that keep your car running as it should. When an electrical problem occurs, you need to take your vehicle to an automotive service facility that has the right tools to properly diagnose and repair the problem. Your car's electrical system is made up of a wide range of components, including:
Air conditioning/heating system
Alternator
Battery
Engine Control Module (ECM)
Headlights, brake lights and fog lights
Ignition switch
Instruments and gauges
Power Control Module (PCM)
Power windows
Starter
Windshield wipers
Wiring and fuses
How Often Do I Need Electrical System Service?
Your vehicle owner's manual will guide you as to how often you should have your electrical system checked and serviced. Keeping up with your car's maintenance schedule helps to ensure that minor problems are detected and repaired before they become major issues that will cost you a lot of money to fix.