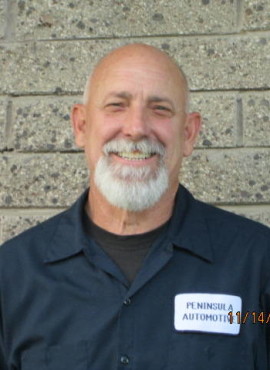 Dave has spent over 35 years in the automotive industry. His first experience in the world of Volkswagens began with the search for a used engine. He found one at a local wrecking yard and, soon after, became an employee of the yard. A couple of years later, he began rebuilding engines for another local business and continued to accumulate Volkswagen experience. In 1980, Dave opened his own Volkswagen repair and machine shop business in downtown San Jose. Five years later, he teamed up with Sharon and together they opened Peninsula Automotive.
Dave spends his spare time enjoying golf, river rafting, and spending time with friends and family.
Tim

Durstenfeld, Service Writer
Tim joined Peninsula Automotive in 2020 as a Service Writer and involved in over the counter parts sales. He is a longtime friend of the shop with 15 years of hands-on experience with both vintage and modern VWs. Tim has been involved in the vintage Volkswagen community for many years and co-founded a local VW club. He has a professional background in both automotive parts and service and holds ASE certifications as a Parts Specialist and Automobile Technician. In his free time, Tim enjoys wrenching on his own Volkswagens, riding his motorcycle, assisting friends with their car projects, or river rafting with Dave.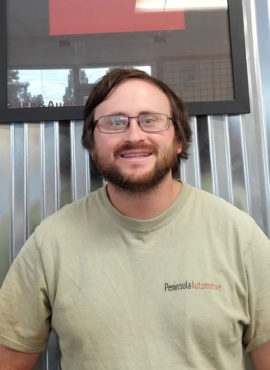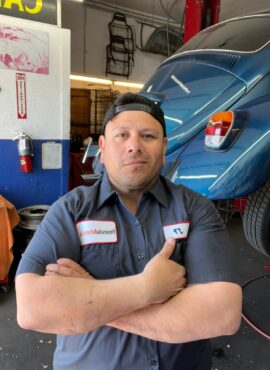 Julio

Perez, Service Technician
JP has been around the automotive world for over 18+ years with a big car family background. His passion for classic vehicles runs deep. As a diesel and general auto mechanic, he is a well- rounded professional individual. On off days he loves wrenching on his classic cars, long road trips with his 2 pugs and attending car shows.
Mike

L, Service Technician
Mike joined Peninsula Automotive in 1998 as a factory trained service technician. His employment history includes local Porsche, Audi, and VW dealerships and an independent service facility specializing in the repair of Audis. Mike stays updated on the latest technologies and currently holds ASE Master Technician Certification.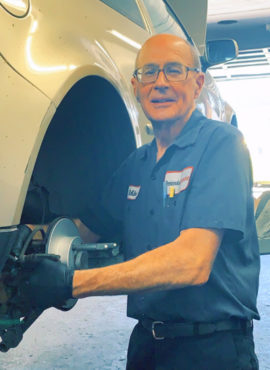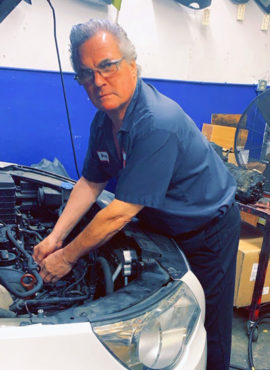 Greg

Andersen, Service Technician
Greg Andersen likes to bbq, hang out with his dog and enjoys hiking the Redwoods near his house. Greg has 40+ years in VW Dealers and working on VW's at various shops.
Maverick

Bruns, Service Technician
We are happy to welcome Maverick back in 2020. Maverick has had the pleasure of working in the automotive industry specializing in the repair and maintenance of Volkswagens and Porsche for over 40 years. He spends his spare time riding his motorcycle and enjoying his family and friends.