Peninsula Automotive is here to serve you with the highest quality automotive repair and parts at the most competitive prices possible. We provide each customer with friendly and courteous service. Our reputation has been built and maintained on providing service you can trust since 1985.
We invite you to contact us to schedule your next appointment or to ask a question by telephone or email. If you call after hours, please leave a voicemail so we may return your call the following business day.
Directions
Click on the map to get directions from your specific location.
Schedule an Appointment
If you would like to schedule an appointment to bring your VW or Audi in, you may telephone, email us, leave a voicemail, or visit our facility.
Phone: 408-378-7033
Hours of Operation: 8:30am–5:30pm Monday through Friday
Early Bird/Night Owl Drop Off Service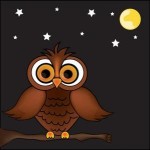 We provide Early Bird/Night Owl Drop Off Service for the convenience of those customers whose busy schedules do not allow them to bring their cars in during normal business hours (8:30am-5:30pm Monday through Friday).
Simply bring your vehicle to our shop location. We have a Key Drop safety drop-box where you can fill out the form and drop your keys in the envelope, then drop them through the key slot. The box is secure and can only by accessed by our staff.
Our staff will call or email you if there are any questions about the service you need and when your VW or Audi will be ready to be picked up. It is that simple and easy!